WHATSAPP HACKING SERVICES
Hire a Hacker for WhatsApp
WhatsApp is the king of instant messaging apps in today's digital era. It boasts an active user base of 2 billion users worldwide. WhatsApp is recognized for offering safe and private communication to its users with its end-to-end encryption function. However, sometimes someone's WhatsApp account must be accessed for legal, ethical, or personal reasons. This is where WhatsApp hackers for hire come in handy.
Different Reasons to Hire a Hacker for WhatsApp
At Circle13, we understand that there may be various reasons why someone may need to hire a hacker for WhatsApp. Some of these include:
Parents might want to monitor their children's WhatsApp activity. This helps them ensure their children are safe and not engaged in harmful or illegal activities. With the help of  WhatsApp hacker for hrie online, parents can keep an eye on their children's chats, multimedia files, and other actions on WhatsApp without them knowing.
In some cases, spouses may suspect their partner of cheating or engaging in inappropriate behavior on WhatsApp. Hiring a hacker for WhatsApp can help them access their partner's WhatsApp account and confirm or dispel their suspicions.

If you're an employer, you want to ensure that your employees only use company resources for work purposes. A WhatsApp hacker can help you monitor your employees' WhatsApp activities to ensure they are not engaging in illegal or unethical behavior. With the help of a WhatsApp hacker website, employers can keep track of their employees' WhatsApp chats and multimedia files.
In some cases, people may accidentally delete their Whatsapp chats or multimedia files, losing important data. In this case, you can hire a hacker for WhatsApp to help you recover your necessary files and minimize data loss. They can help you recover your chats, contacts, pictures, and more by using their professional expertise in WhatsApp hacking.
At Circle13, we understand the importance of safeguarding your loved ones and your business interests. We offer reliable and efficient WhatsApp hackers for hire that cater to your specific needs. Our team of experienced hackers uses advanced tools and techniques to ensure that your target's WhatsApp account is hacked securely and discreetly.
Different Types of WhatsApp Hacking Services Available:
As technology progresses, hacking has been on the rise as well. Hackers can now easily exploit loopholes in messaging apps like WhatsApp and gain access to sensitive data. This has similarly made it much easier for consumers to hire a hacker for WhatsApp to fulfill their hacking needs.
Depending on your unique demands and preferences, you can choose a software-based solution, an internet hacking service, or apps for hacking WhatsApp. Here are some of the most common types of WhatsApp hacking services:

WhatsApp Hacker Software for PC:
If you want a more hands-on approach to WhatsApp hacking, you may go with a software-based option — WhatsApp hacker software for PC. This software is designed to remotely access the target device and monitor all WhatsApp activity, including chats, calls, and media files. It is crucial to remember that this kind of software can often be more challenging to install and operate and may need some technical knowledge. The customized WhatsApp hacker app download is available on request. 
For those who want a more hassle-free solution, there are online hacking services that can be accessed from anywhere with an internet connection. These services are designed to provide remote access to the target device and monitor WhatsApp activity without any software installation. However, make sure you choose a reputable and reliable WhatsApp hacker online service to avoid any potential scams or security risks. This is the most preferred way of hacking someone's WhatsApp without being detected.

Apps for Hacking Whatsapp:
Various applications that claim to be able to break into someone's WhatsApp account are available in the market. Many of these apps, however, are frauds or include malware that can harm your smartphone. It is necessary to be careful while installing and utilizing these apps and to conduct research before putting your confidence in them.
When considering which type of WhatsApp hacking service to use, it is crucial to weigh the advantages and limitations of each option. Online hacking services offered by professional companies like Circle13 are typically the most reliable and efficient option, as they provide state-of-the-art hacking techniques and a team of expert WhatsApp hackers for hire to ensure your safety and anonymity.
How to Hire a Hacker for WhatsApp: A Step-by-Step Guide
Knowing where to start can be difficult if you're looking to hire a hacker for WhatsApp. Not to mention, several scams and subpar services are available in the market. Finding reliable and trustworthy WhatsApp hackers for hire is essential to ensure your safety and the success of your hacking mission.
Here's a step-by-step guide to hire a WhatsApp hacker:

Step 1: Research and Evaluate Options
The first step in hiring a WhatsApp hacker online is to research and evaluate your options. This includes researching different hacking services, reading reviews and testimonials, and comparing pricing and features. You can find a reliable and trustworthy hacker through reputable online forums, searching a WhatsApp hacker website, or using professional hacking services like Circle13.
Step 2: Contact and Discuss Your Needs
Once you have identified potential hacking services, contacting them and discussing your needs is necessary. This may involve discussing the specific WhatsApp account you want to hack, the level of security you require, and the timeline for completion. A professional and reliable hacking service like Circle13 will provide clear communication and offer tailored solutions to meet your needs.

Step 3: Agree on Terms and Payment
After discussing your needs, it is important to agree on terms and payment with your chosen hacking service. This may involve signing a contract, outlining the specific services provided, and deciding on pricing and payment terms. Before consenting to the agreements, review your questions or concerns and clear them upfront.

Step 4: Provide Necessary Information
Once you have agreed on terms and payment, you will typically need to provide the necessary information to the hacking service. This may include the target's Whatsapp number or device information. Providing accurate and complete information is important to ensure the hacking service can successfully hack the account.

Step 5: Receive Results and Support
Once the hacking service completes the job, you should receive the results and any necessary support. This may include accessing the hacked WhatsApp account, reviewing messages and other data, and receiving assistance with technical issues or questions.
By following these steps and choosing a reputable and reliable hacking service like Circle13, you can successfully hire a hacker for WhatsApp and access the information you need. Remember to always prioritize safety, security, and ethical considerations when hiring a hacker.
Where to Hire a Professional WhatsApp Hacker Online Service:
When you hire a professional WhatsApp hacking service like Circle13, you can expect various services and features designed to ensure your success and satisfaction.
You can expect the following when you hire a hacker for WhatsApp:
Remote Access to the Target Device:
Professional hacking services may offer remote access to the target device, which allows them to extract information and data from the device without physically accessing it. This can be a convenient and discreet option for hacking someone's WhatsApp account.
Advanced Hacking Techniques:
A professional WhatsApp hacking service will use advanced hacking techniques to ensure that the hacking process is successful and that the client's information remains secure. This may include techniques such as social engineering, brute force attacks, phishing, or exploiting software vulnerabilities.
Anonymity and Confidentiality:
A professional WhatsApp hacker website will prioritize the anonymity and confidentiality of the client throughout the hacking process. This implies that the client's information will always be kept private and safe — and the customer will remain anonymous to the target device or account.
24/7 Customer Support:
A professional WhatsApp hacking service typically offers 24/7 customer support to ensure clients can get the help and assistance they need anytime. This can be especially important if the client encounters issues or obstacles during hacking. Whatsapp hacker app download.
Quick and Efficient Service:
A professional WhatsApp hacking service will typically offer quick and efficient service, with a guaranteed turnaround time for the hacking process. This ensures the client can get the desired results quickly and without unnecessary delays.
Affordable pricing:
A reliable and professional hacking service will offer fair and affordable pricing without hidden fees or charges.
Circle13 is a trusted and reliable WhatsApp hacker website offering all these features and more. We can give you the desired results and help you reach your hacking goals with our innovative hacking tactics, remote access options, 24/7 customer service, and economical pricing.
How to Hire a WhatsApp Hacker
WhatsApp hacking is a complex and sensitive process that requires skill, expertise, and proper tools. If you want to hire a hacker for WhatsApp, you must first understand how the process works, plus what tools and strategies are utilized to ensure success.
Here are the general steps involved in the process of WhatsApp hacking:
Step 1: Gathering Information
The first step in the WhatsApp hacking process is to gather information about the target account. This information includes the target's WhatsApp phone number, device type, and operating system. A professional WhatsApp hacker website utilizes various strategies to collect this information, including social engineering, phishing attacks, and other hacking approaches.
Step 2: Accessing the Target Phone
After gathering the essential details, the hacker gets access to the target's phone. Depending on the type of hack necessary, this can be done remotely or physically. To access the WhatsApp data on the target phone, the hacker occasionally needs to install spyware or other hacking tools on the target's phone.
Step 3: Extracting Data
After gaining access to the target phone, the hacker will extract the WhatsApp data from the device. A professional website hacker online can extract all kinds of data — including messages, contacts, media files, call logs, and more. Professional hackers use various tools and techniques to extract data, including backup extraction tools, forensics software, and other specialized tools. 
Step 4: Decrypting and Analyzing Data
Once the data has been retrieved, the WhatsApp hackers for hire will decrypt it and access potential information. Professional hackers use various decryption tools and techniques to access WhatsApp data. Once the data is decrypted, your WhatsApp hacker will provide you with the necessary information and files.
Some of the common tools and techniques used by hackers when you hire a hacker for WhatsApp are below:
Phishing: This involves sending fake messages or emails to the target, tricking them into revealing their login credentials, or downloading malicious software.
Spyware: This type of software can be installed on the target's device to monitor their activities and extract data from their Whatsapp account.
Social engineering: This involves using psychological tactics to manipulate the target into revealing sensitive information or taking actions that can be used to gain access to their WhatsApp account.
Risks of Hiring an Unreliable WhatsApp Hacker Online
While using WhatsApp hackers for hire can be useful in certain situations, it's important to be cautious when choosing a provider. Hiring an unreliable or untrustworthy WhatsApp hacker can lead to various risks, including scams and fraud. You should always hire a hacker for WhatsApp through reputable service providers.
Below are some of the common risks associated with using an unreliable WhatsApp hacker website:
1. Scammers and Fraudsters
One of the biggest risks of hiring an unreliable WhatsApp hacker is falling victim to scammers and fraudsters. Many scammers and fraudsters advertise themselves as WhatsApp hackers to exploit unsuspecting victims. They may demand a large sum of money upfront and then disappear without providing any service.
2. Personal Information and Privacy
When you hire an unreliable WhatsApp hacker, you risk giving them access to your personal information and WhatsApp account. This can lead to privacy breaches and other security issues. It is crucial to only hire reputable and trustworthy WhatsApp hackers to ensure the safety of your personal information and privacy.
3. Legal Issues
Hiring an unreliable WhatsApp hacker can also lead to legal issues. If the hacker is not experienced or skilled enough, they may cause damage to the target account or risk getting exposed, leading to legal consequences. It's essential to hire a hacker for WhatsApp who is knowledgeable about their work and can ensure their services won't land you in legal hot waters.
Tips to Avoid Scams
To avoid falling victim to scams, here are some tips to keep in mind when you hire a hacker for WhatsApp:
– Research the WhatsApp hacker thoroughly before hiring them. Dig deep into their website, reviews, and testimonials from previous clients.
– Choose a reputable and trustworthy WhatsApp hacker website service. Look for certifications or credentials that show they are qualified to provide WhatsApp hacking services.
– Be alert of offers that seem too good to be true. Avoid WhatsApp hackers for hire who promise quick results or charge meager prices.
– Don't share personal information with a WhatsApp hacker until you are sure they are legitimate and trustworthy.
All Installed Applications
All Installed Applications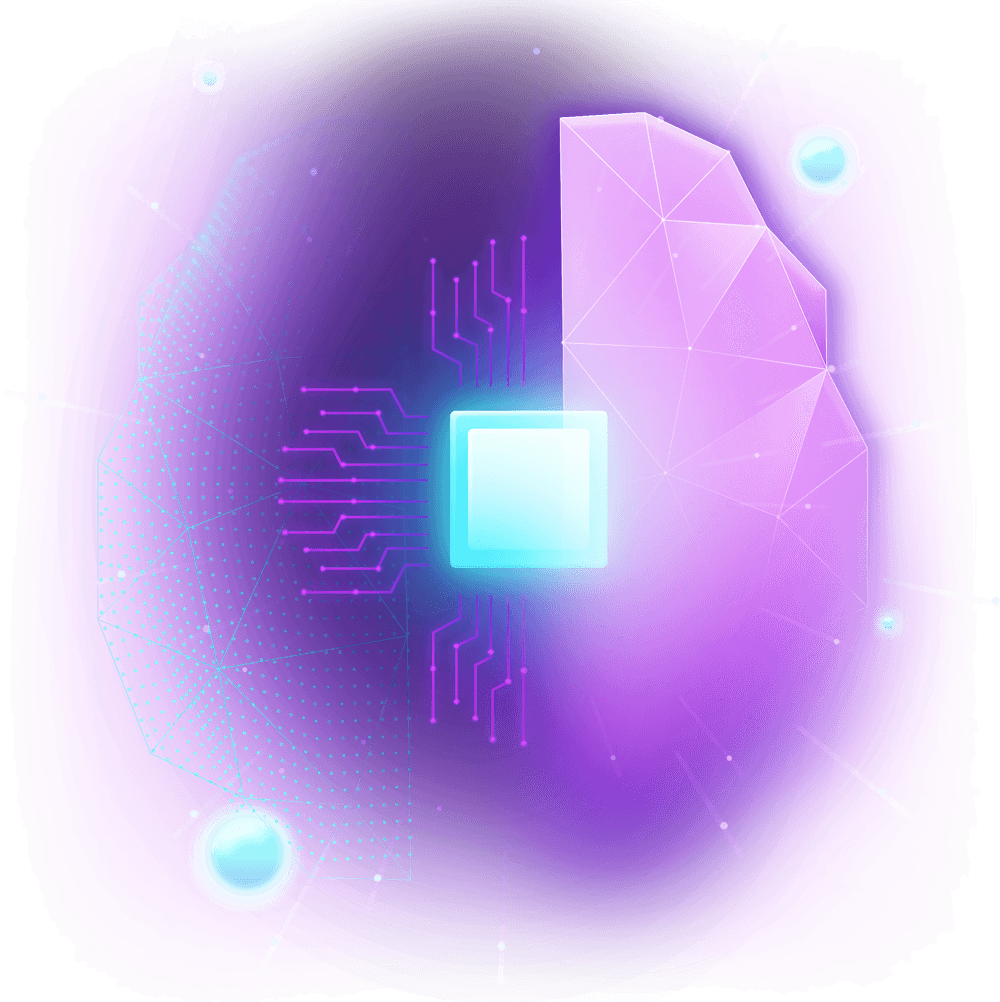 What types of WhatsApp hacking services does Circle13 offer?
At Circle13, we offer a wide range of WhatsApp hackers for hire services, including password resetting, account monitoring, and account takeover.
How much does Circle13's Whatsapp hacking services cost?
The cost of our WhatsApp hacking services varies depending on the complexity of the task and the time required to complete it. However, to make our services accessible to everyone, we provide affordable and competitive price options.
How long does it take to complete a WhatsApp hacking task?
The time taken to perform a WhatsApp hacking job varies based on the task's complexity and the hacker's level of competence. However, at Circle13, we pride ourselves on delivering high-quality results quickly and discreetly, ensuring your privacy and security are protected.
Is Circle13's WhatsApp hacking service secure and confidential?
Yes, at Circle13, we take the privacy and security of our customers very seriously. We use advanced encryption and security protocols to ensure that all our WhatsApp hacking services are secure and confidential.
Is it legal to hire a hacker for WhatsApp?
The legality of hiring a WhatsApp hacker can depend on the country and the case's specific circumstances. In some cases, hiring a hacker for WhatsApp may be illegal, while in others, it may be legal.
Can you hack WhatsApp without access to the phone?
Breaking into a WhatsApp account without having access to the phone is very much doable. This can be done using specialized software or by exploiting vulnerabilities in the WhatsApp system.
How much does it cost to hire a hacker for WhatsApp?
The cost of hiring a cell phone hacker may vary depending on the specific services requested and the complexity of the task. Circle13 can provide you with detailed pricing information regarding our hacking services. You can contact us for a custom quote.
Can you hack any cell phone including iPhones and Androids?
Yes, our professional cell phone hackers for hire are skilled in hacking different types of devices. Whether you need to hire a hacker for iPhone or Android, we have the expertise to get it done.